What is the LELO Enigma Wave?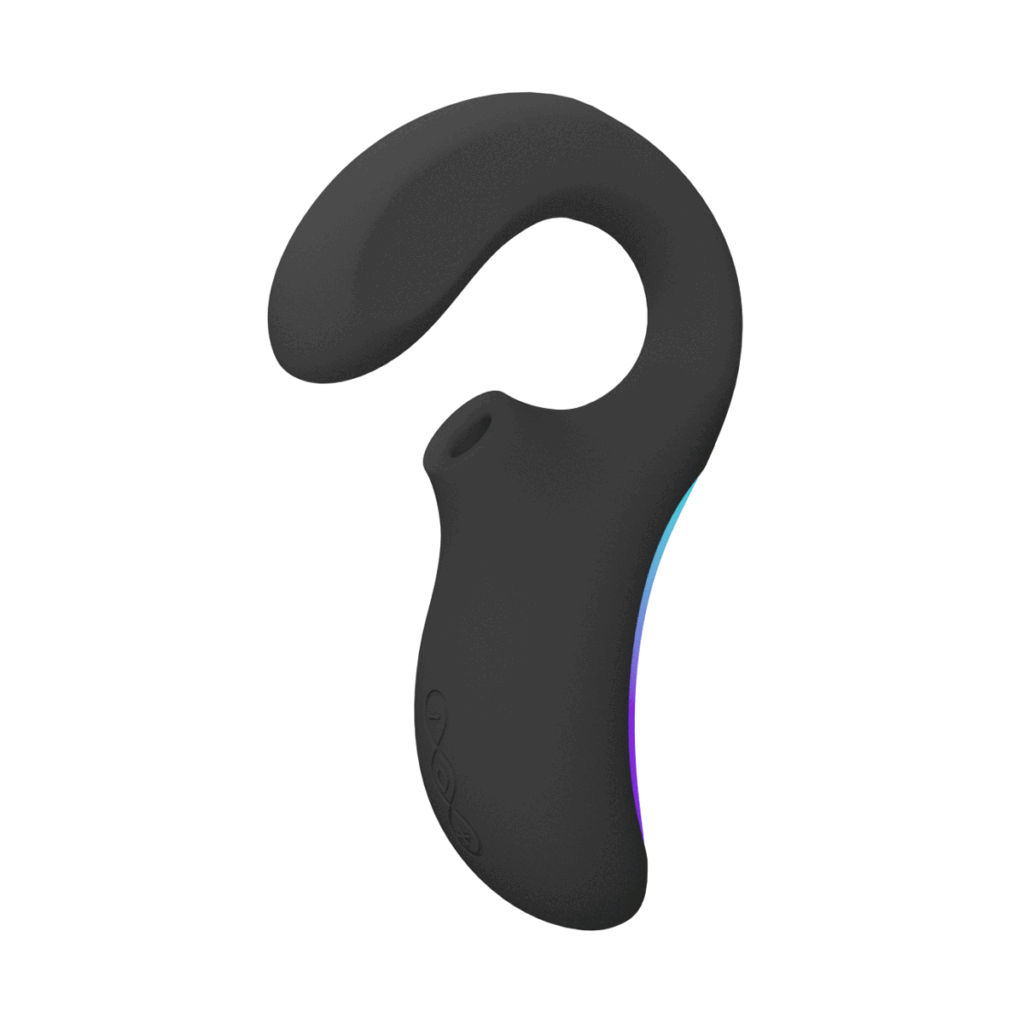 The Enigma Wave is a new triple-action vibrator by LELO. It very cleverly combines clitoral stimulation with internal vibrations and fingering-like come-hither motions. As with all toys it might take a few sessions to warm up to it and find the exact right angle(s), but once you get there it just keeps on hitting all the right spots!
How does it feel?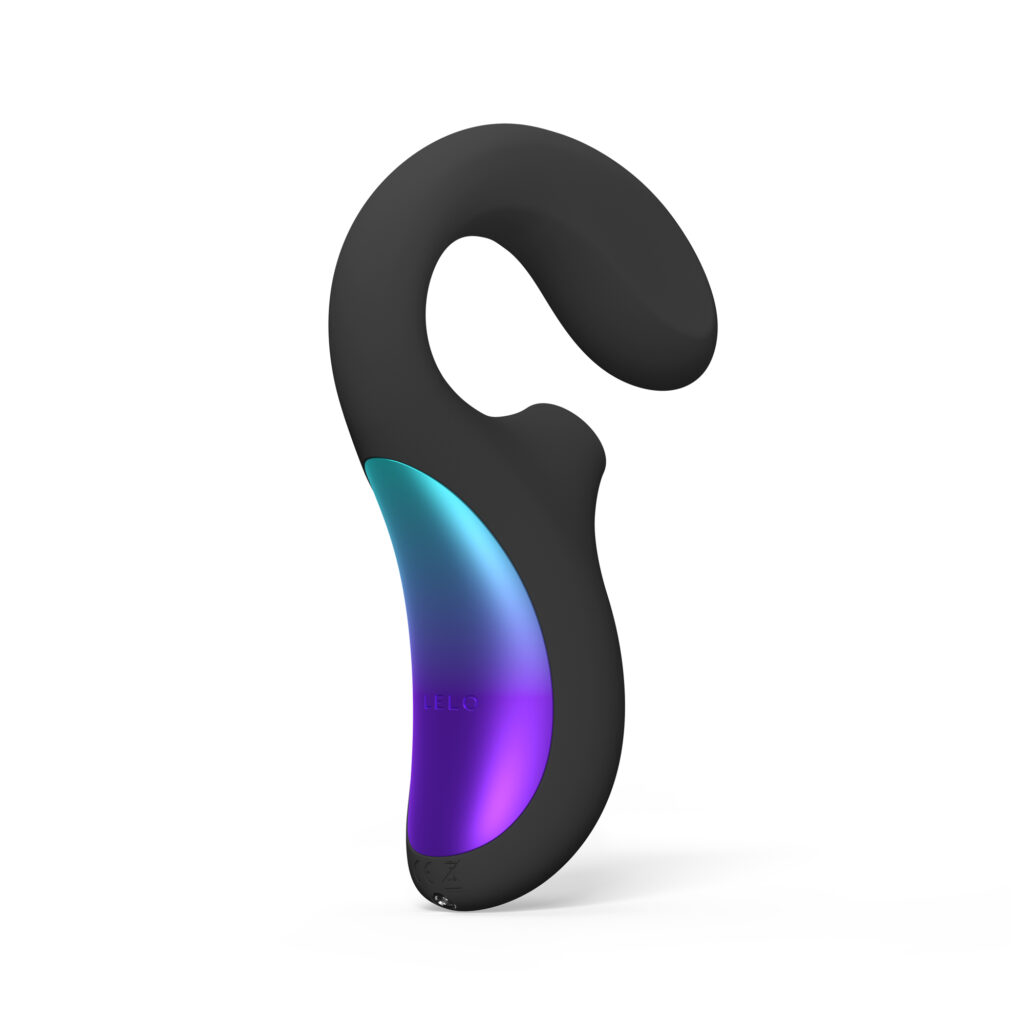 Depending on your height, size and anatomy you might need to figure out the best way to hold it so the clitoral part gets in the right spot. The internal vibrations are nice and strong, and the sonic waves of the clitoral part feel very nice and stimulating. All three motors of the Enigma Wave are synchronized to give you some pretty cool modes! My favorite mode is when both the clitoral part and the internal vibrator are going in a wave pattern but with an opposite amplitude to each other, so it kind of feels like the stimulation is travelling back and forth between your clit and G-spot.
Modes, features and specs
The Enigma Wave has 8 built-in modes and 8 intensity levels. You can switch between the modes by pressing the () button and adjust the intensity with the +/- buttons.
Tip: it's possible to press the +/- buttons in a way where they do click and feel like they have been pressed, but if it's too fast and you immediatey release them the intensity level might not change. If you experience this, simply press them a little longer.
| Mode | Clit | Inner vibrations | Fingering-like motion |
| --- | --- | --- | --- |
| 1 | constant | constant | constant |
| 2 | constant | constant | off |
| 3 | constant | off | constant |
| 4 | constant | wave | off |
| 5 | constant | wave | constant |
| 6 | wave | constant | constant |
| 7 | wave | wave | off |
| 8 | pattern | pattern | off |
Specs and button functions
Material: Body-safe silicone, ABS plastic
Color: Deep Rose, Black
Interface: 3-buttons and 2 LEDs
Switch off: Automatic after 20 minutes
Frequency: 60 Hz / 100 Hz
Battery: Li-lon 850 mAh 3.7 V
User time: Up to 2 h
Standby time: Up to 90 days
Size: 106 x 50 x 182 mm / 4.2 x 1.9 x 7.1 in
Insertable length: 140 mm / 5.5 in
Weight (only product): 201 g / 0.44 lb
To turn your toy on simply press the () button. If you see the LEDs blinking quickly, that means your toy is travel-locked. Press and hold the + and – buttons together until the LEDs light up to turn travel-lock off or back on. Also note: plugging your toy into the charger disables travel-lock. You can turn your toy off by long-pressing the () button.
Verdict
The Enigma Wave is a gorgeous toy that very cleverly combines the three types of stimulations. You'll need to play with it a few times to really figure out the best ways and modes for you (just as with any other toy). It fits nicely in the hand and is pretty comfortable to hold. I'd say it's suited more for solo play, or with your partner just watching and enjoying the show.
Video Review