Levett Silicone Flogger review
Don't let the Levett Silicone Flogger fool you, it seems small and cute, but it really packs a very strong punch. You might think that leather is the optimal material for floggers and whips, but actually silicone does have some advantages in certain cases!
How it feels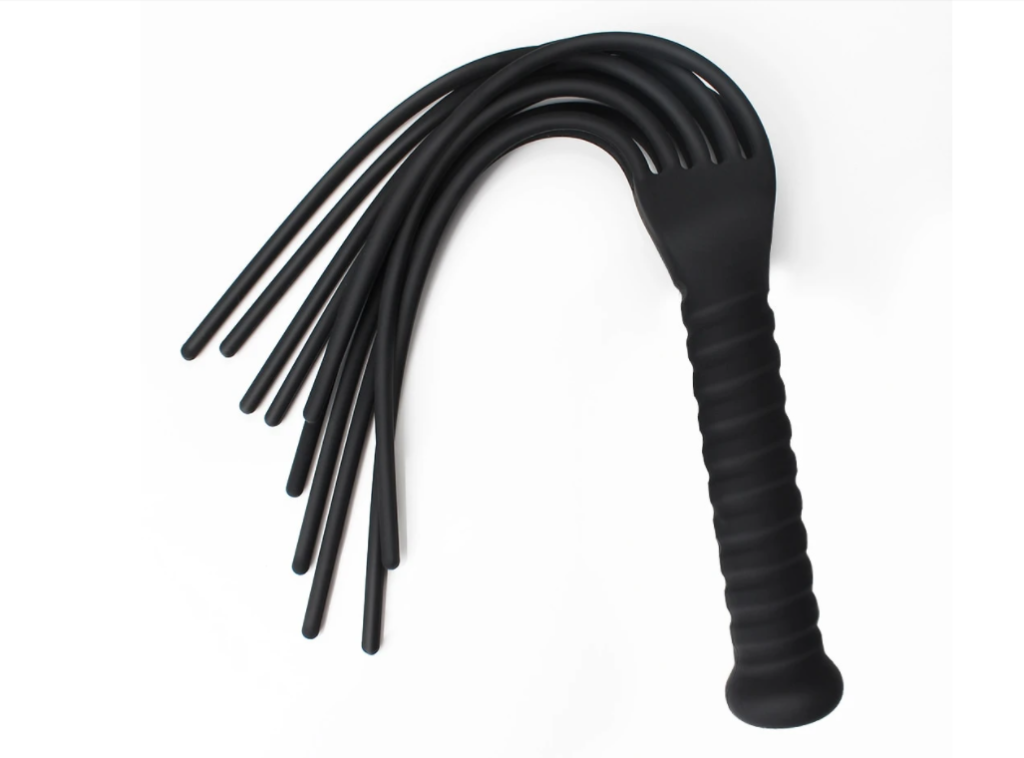 This flogger packs a very intense sting even if you go gentle with it. The silicone strands are thick and heavy so there's a considerable thud too when it hits you. The two combined guarantees that even if you have a high pain threshold you'll be able to get close to your limits with it. Since it's 100% medical grade silicone, you can even use the handle as a dildo (if you can easily handle thick dildos). The Levett Silicone flogger is 41cm long, the handle is 4cm in diameter, and it weights 250g.
When is silicone better than leather whips and floggers?
While you can kinda somewhat surface disinfect leather toys, due to their porous nature it's impossible to completely sterilize them without seriously damaging or destroying the leather itself. Therefore you should be more considerate about using your leather toys with multiple partners. The medical grade silicone of the Levett Flogger can be easily disinfected and it's much safer to use with multiple partners (provided that it's thoroughly disinfected between uses!). It's also very affordable, and provides a different kind of sensation, so if you're into sensation play it'll be a very nice addition to your set!
Verdict
Altough it easily maxes out my pain threshold even with some light flogging I love the unique sensation this flogger provides! If you have multiple partners and want a flogger you can properly disinfect it's definitely worth checking out!
Watch the video review too!