Hot Octopuss Pulse DUO LUX
About the toy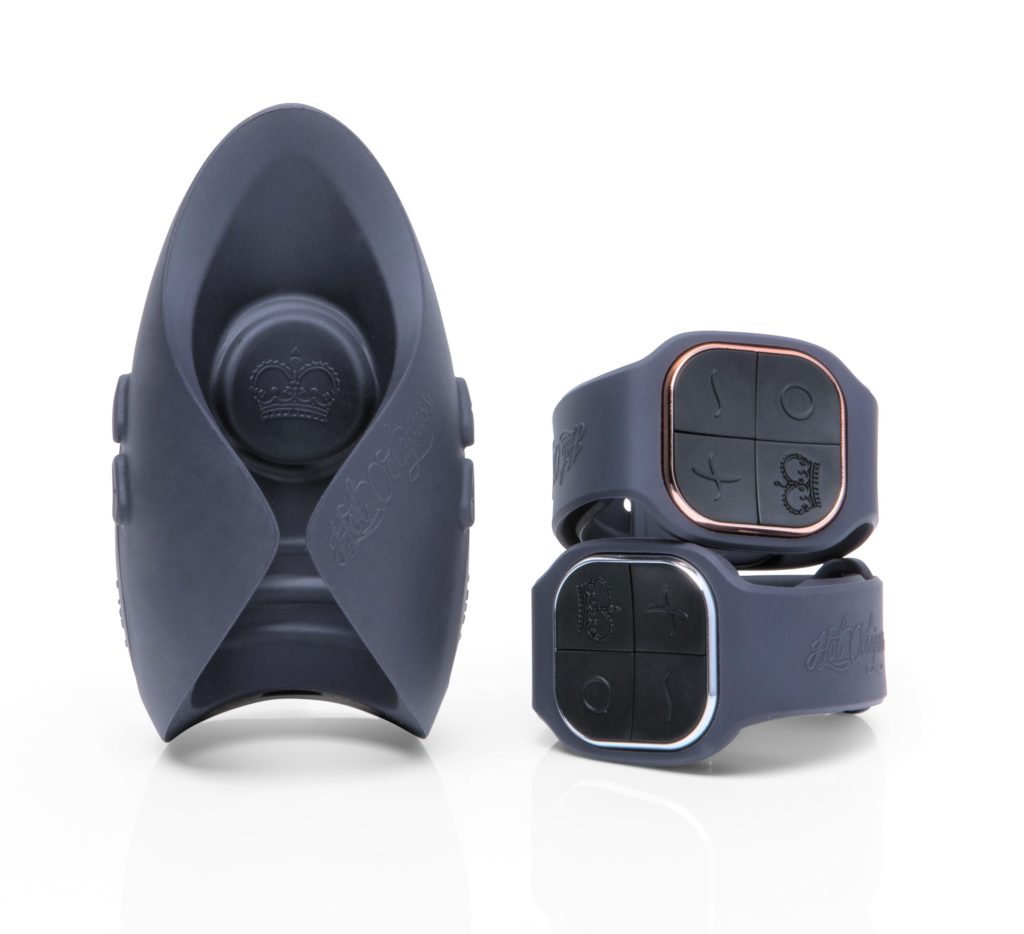 I went to Amsterdam in 2018 for a few days. I absolutely loved the city. I've spent most of my time in the red light disctrict. The sex shops there were phenomenal compared to the ones in Hungary which still resemle the soviet era… I've set a budget because I didn't want to end up spending my entire life savings on sex toys (a quite possible scenario in my case), and went browsing. It was my last day in the city, and I already spent my entire budget, so I just went for a goodbye walk around the city. I went in a shop that I already visited, and just as I was leaving there was a toy in a very exclusive looking box, labeled as for sale, 75EUR instead of 120EUR. I argued with my sensible side for a bit, about having my budget already spent, and came to the responsible decision of buying it anyway. That toy was the Hot Octopuss Pulse 2 Duo. I went back to the hotel to give it a try and my life changed. I've used masturbators, anal toys, cock rings and such and I thought I've felt all the kinds of sensations that can be felt through a penis. The 2 minutes which drove me from flaccid to a rumbling, eye rolling orgasm clearly showed me that I was wrong! The toy I'm going to show you now is the new and improved version of that toy. The Pulse DUO LUX.
How it works
You put your penis in the toy and it sends vibrations into the shaft and head using a round, pulsing plate. Those vibrations can be enjoyed as they are, vithout moving the toy or combined with stroking with the toy. Both can lead to an orgasm, so it's up to you if you want to stroke, or if you just want to hit a sweet spot and get off like that. Couple's play requires a bit of practice and choreography, but after a few sessions it'll be easy and you'll have a whole new way of having fun together!
What's new
More power!! I've said a few times earlier that if you're using the Pulse Duo or the Pulse Solo Essential (the two toys I had before the DUO LUX) sometimes you can find that you'd enjoy just a little bit of extra oompf. That's one of the reasons why the Lovense Domi 2 took the place of my Pulse 2 Duo when it came to masturbation. Well, with the Pulse DUO LUX, that's no longer the case. I can happily say, that Hot Octopuss took back the first place!
TURBO mode! It even has a dedicated turbo button on the toy and on the wristbands as well. You can press it, and it instantly turns the fun up to 11!
It has 2 wristbands! The Pulse 2 Duo had a little round handheld remote with which the female partner was able to set the vibration strenght of the 'outside motor'. The pulse plate facing the penis could only be controlled by the buttons on the toy itself, which can be challenging when using it with a partner. The current basicPulse Duo model also comes with a single button remote like that. The Pulse DUO LUX has 2 wristbands. One controls the outside motor and the other controls the pulse plate. A really really nice touch is that the remote control units can easily be removed from the silicon wristband so you can simply hold them in your hands. I found that it's more comfortable that way, because then you only need one free hand. If I'm touching my partner while using it, I can keep doing that with one hand, and I can control the toy with my other hand. Also when it comes to me I'll most probably just 3d print a custom holder that I can attach to my bed so we can just push the buttons on the bed 😉
Solo use
The way you use this toy is pretty easy and intuitive. The box shows you right away. Basically you put your cock in it (applying lube is optional. for me it varies, but I'm uncit, if you're cut you'll most probably want to use lube). One tip I can give you that I figured out during the years of using it is don't just hold it like it's on the instructions. Experiment with rotating it to a different angle. What I mean by this is by default the pulse plate is "under" your shaft. Try holding it rotated 90°, so it's actually facing the side of your cock. Try it in a way that it's on the top of your cock. I found that I have 3-4 sweet spots and they provide slightly different sensations and orgasms. You can stroke with it, or you can just search for spots where it really "hits" and keep it there. I really like it when I hold it in place on one of these spots and only change the intensity by how firm I'm gripping with my hand. You can have orgasms that are truly next level this way.
Partner use
Experiment with different positions. Definitely familiarize yourself with the toy in solo play first so you'll know what you like, what you don't, etc. Then give it to your partner so she can get used to the different vibration strenghts, and how the toy itself feels on her clit. You can do the "solo" experimentation together of course! It's way more fun and also you'll both know better what the other one likes! After that you can try it in a missionary like or cowgirl like, or even reverse cowgirl like position. There will be no penetration this way. Your cock is going to be in the toy, and your partner will rub her clitoris against the outer part of the toy. If you think 'well, that's not as good as fucking' you're very wrong my friend. It's a whole new kind of sex! You can lay on your back, and she can have total control over the toy. How hard she presses against it, where she positions it on your cock, everything. You can work together watching each other and trying to reach an orgasm at the same time. It's super exciting, immensely fun, and leads to great sexual pleasure!
Pro tip: Remove the remote from one of the wristbands and use it as a strap to fasten the toy to your cock. Lean back and use the remote to control it giving yourself an amazing hands free orgasm! You can also give the remote to your partner and let her drive you crazy!
Charger, wristbands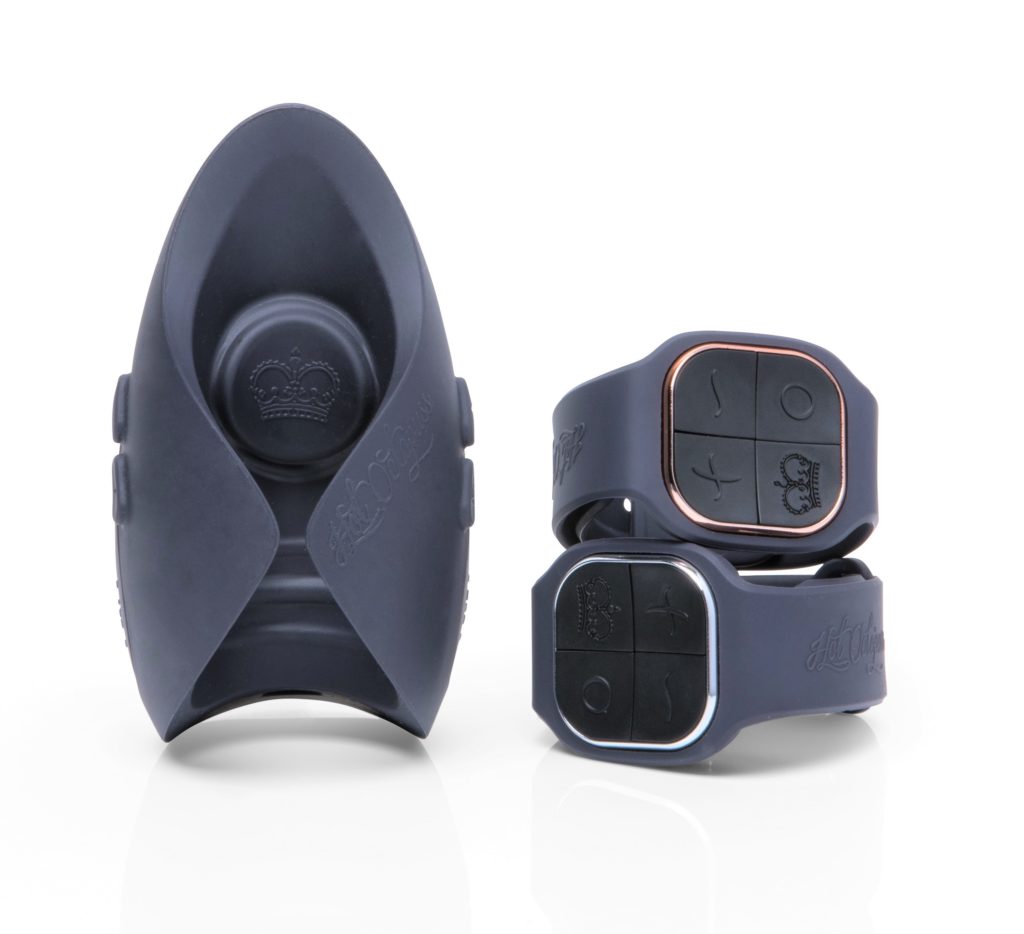 The charger cable plugs into a standard USB port and is attached magnetically to the toy. This is the most stable, strong magnetic connection of the toys I've have experience with (Lovense Nora, Max, Max2, Satisfyer Men Heat&Vibration). The wristbands work with standard CR2032 batteries included in the package. The remote controller units can be easily removed from the silicon strap, so you can hold them in your hand, put them in your pocket, or whatever feels comfortable.
Comparision vs. Pulse 2 Duo, Pulse Solo Essential
The main difference between the Pulse Solo and the Pulse Duo is Couple's Play. The Duo is intended for couples, thus the ribbed silicon head of the toy and the secondary motor driving buzzing vibrations towards the clit. The Solo is made for solo use on your penis. Both feature two modesl. The basic Pulse Duo, and Pulse Solo Essential, and the SOLO LUX and DUO LUX. The main difference here is the remote. Te Solo Essential has no remote, and the Pulse Duo has the same kind of remote it had in earlier versions. With just one button, controlling only the secondary motor. The LUX version of both toys have wristbands. The SOLO has one, and the DUO has two. The LUX versions are also the only ones with the TURBO mode! Which by itself is reason enough to get them over the basic models in my opinion.
Should you upgrade?
If you have an earlier model and you're satisified with it, and don't really feel like experimenting with slight differences then you don't necessarily need to replace your current toy. However if you're like me and you've been using it for quite a while and a little bit of extra oompf would be nice sometimes, or you feel like a remote would come in handy in certain situations, then definitely upgrade!
Issues
I've only had one issue with the DUO LUX so far. When I tried it out with a partner for the first time, we kind of …broke it? The silicon around the pulse plate deformed after about 30 minutes, and looked weird, and the Pulse plate stopped working. When turned on it only gave out a slight hissing sound like if the motor was struggling to get the plate moving but nothing happened. I found that if I pressed it slightly it started vibrating and was working again as normal, but I needed to give it a nudge at every start. After a couple of hours it regained it's original shape and was working again as intended. I'm waiting for feedback from Hot Octopuss on this, but it's most probably our fault for applying too much pressure/force on the toy. We got carried away a bit lol. A warning about this in the user's guide could come in handy though, because it can give you quite the scare when you buy a $189 toy and after 30 minutes you think you broke it already 🙂
Overall experience
Hot Octopuss is an amazing company, and they constantly make fantastinc toys! If you never tried any of their toys head over to their site and check out what they have to offer, you won't be dissapointed I promise! They are one of the top sextoy manufacturers right now in my opinion. They also focus on current gender issues, sex in older age, sex for people with disabilities, which is amazing by itself! I hope they'll keep coming up with amazing toys like the Pulse, and I also hope that you'll find many many hours of great pleasure using these toys!
Bonus (Maybe? I hope!)
So as I was looking at the chart comparing the Pulse models, I noticed a new column that I don't remember from earlier, with none of the toys currently supporting it. Bluetooth/Interactive. Now that just got my blood pumping! I always said as a cam model, and someone who enjoys sexting and online fun that the only thing I truly miss from my Hot Octopuss toys is to give someone control. If they were to provide interactivity like the Lovense or even better, the Kiiroo (as those can be synced to interactive content too!) toys, I'd be absolutely blown away. So Please Hot Octopuss, make this happen! OMG I got so carried away, I need to take a cold shower now. And maybe bring my new toy with me too 😉
Video review
…Coming 2020.06.10.