Otouch Deven Glans Training Masturbator Review
The Otouch Deven is a Glans Training Masturbator. It combines suction, nice and intense inside texture and vibrations to stimulate you and help you increase your stamina!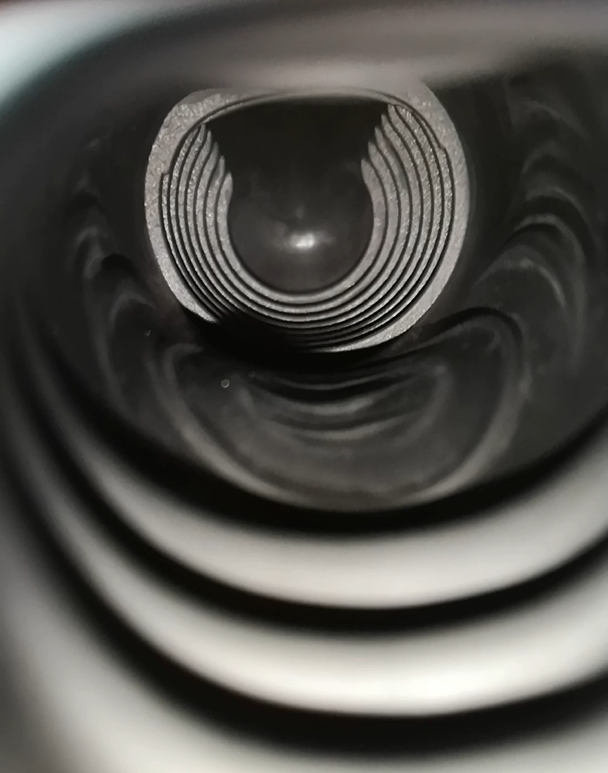 How it feels
Stroking with the Otouch Deven feels nice and intense. If you grip the opening part you can create a nice seal which results in a cool sucking sensation as you're pulling your cock out. It has two heating levels. The lower level heats it up to 35.5°C (96°F), while the high level gets it all the way up to 45°C (113°F). For me personally self heating toys don't do too much. I'd say this feature is more for giving you a comfortable first few seconds sparing you from having to insert your cock into a cold toy, but don't expect a cock sauna! It has 6 built-in vibration modes that you can cycle through using the dedicated button. It's also waterproof, so feel free to thoroughly wash it with warm soapy water or a gentle sextoy cleaner. Make sure to dry it completely after cleaning it. Also since the waterproof rating of the Deven is IPX6, I'd recommend handling it as splashproof rather than waterproof. You should be fine playing around with it in the shower, but don't submerge it and keep it underwater in a bathtub.
Compared to the Satisfyer Men Heat plus Vibration And the Hot Octouss Pulse toys
The Satisfyer Men Heat+Vibration has a smaller inner side, it's more similar to a blowjob toy, while the inside of the Otouch Deven is quite long, so you can more easily stroke with it. The Satisfyer has more intense vibrations. The heating feature is roughly equal in both toys. Since the Deven has a pulsating plate on the inside, it seems similar to the Hot Octopuss Pulse toys, but in reality the sensation is completely different. The patented PulsePlate technology in the Hot Octopuss Pulse toys is orders of magnitude more intense, but those toys are not enclosed, so there's no sucking sensation there.
Verdict
All in all, I'd say the Otouch Deven is a fun glans training masturbator. It can be the perfect companion if you're struggling with premature ejaculation or just want to build up your stamina. It might not be for you if you're used to intensity and can already last as long as you want to 😉
Watch the video review too!