WARNING! Make sure to check your size before buying because this toy unlike many others requires a certain minimum dick size to be enjoyed! If the diameter of your dick is anywhere below 4cm you are not going to feel much. If it's above 5cm you won't really be able to fit inside! So this toy is only for you if you have a dick with a diameter betweek 4cm-5cm and it's not much longer than about 20cm (the length of the toy is 16.5cm so you won't be able to fully insert if you have a 20cm long dick, but that's not necessary for everybody.)

If you're within the yellow/green areas then give this toy a go! 😉
You can buy it here!
What's up everybody? I'm bringing you a new toy as always. This is pretty exciting for me, this is the Onyx+ from Kiiroo. You might have saw my previous review of the Onyx2 so I'm going to be comparing them a bit, telling you what changed. What improved, what I like, what I don't like and of course take it for a test-drive as well.

I really like the packaging, it's really quality, looks and feels nice! It's packed well, and you'll find the following inside:
Real-Feel Sleeve
Warranty card and quick setup guide
Two coupons. One for feelxvideos (50% off for life) and one for UfeelTV
Charging cable (regular micro USB)
Onyx+ toy
What I really miss!
Plastic tool thingy to remove the rim/cap part holding the sleeve in place. You can very easily injure yourself without that!
Proper sizing guide before you buy! on the website. For a quick tip check the top of this article. *UPDATE: a sizing guide has been added to the website, thanks KIIROO! ❤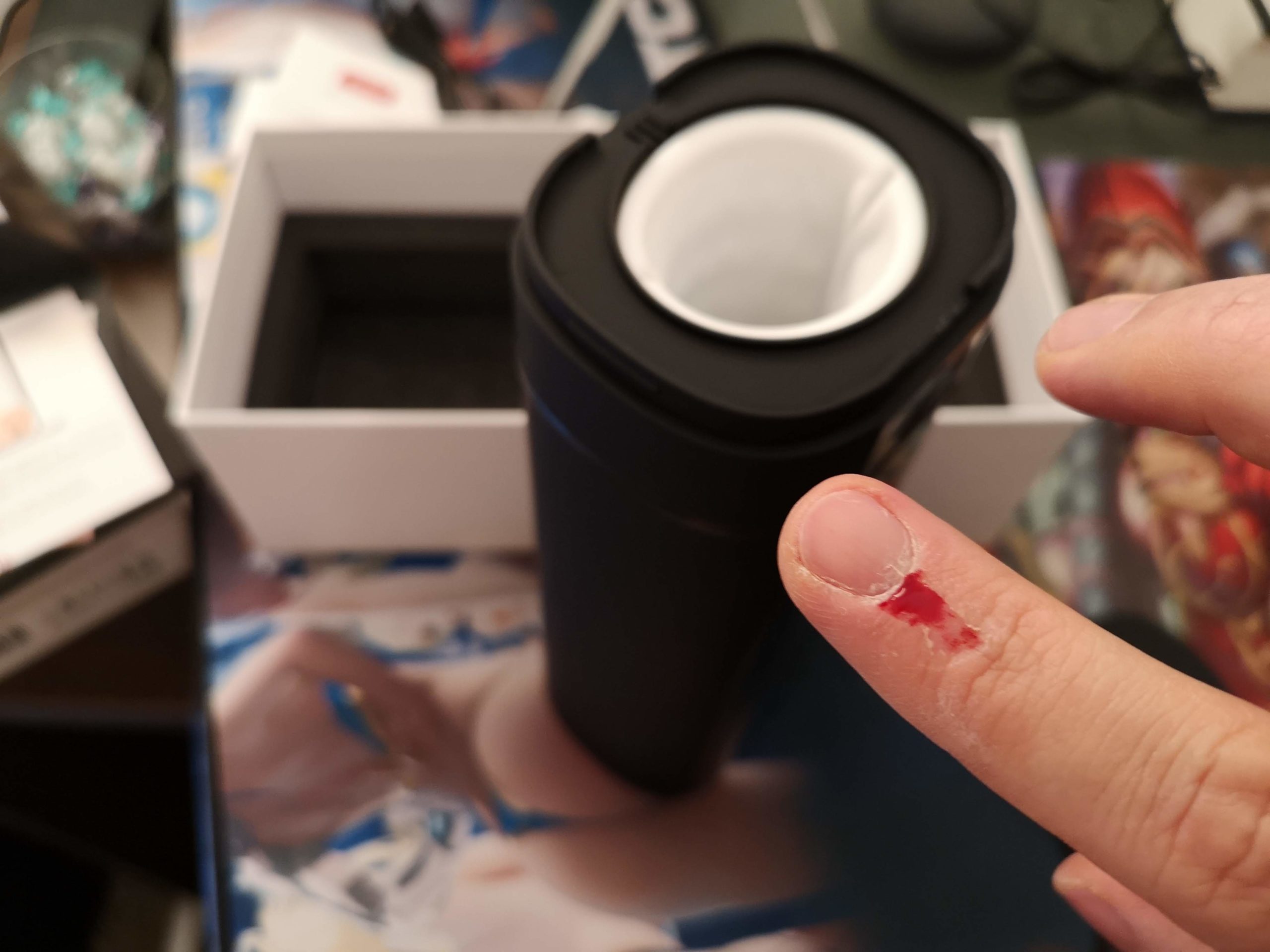 The Onyx+ features some nice built-in patterns for use when you are using it in manual mode. These are full stroke, power-up, handjob and "storm".
The device itself looks very nice. It's the exact same size as the Onyx2, the weight is basically the same too. On the inside it has less of a grip than the Onyx2, so if the Onyx2 was not tight enough for you this won't do the trick either! The touch control has been greatly improved, so it is finally really good to use! It responds exactly the way you'd want it to. The new mode where the inside mechanics "follow" the movement of your finger on the touch panel is a really nice improvement too!
So the Onyx+ is a really nice improvement / next iteration of the Onyx2. If you're thinking about buying an interactive masturbator it's definitely worth a shot! For more information on this amazing little toy Click Here!