What Feel app to use and which KIIROO toys can you connect together?
What Feel app to use for KIIROO toys?
If you check in the play store there are multiple 'Feel' apps from Feel Robotics B.V. which might confuse you a little bit. We're here to help you and give some guidance on which app to use and how.
Shortest answer: always refer to your instruction manual, or the KIIROO website.
If you feel like checking out the other apps, you don't need to. Feel Performer used to be for performers who use their toys on cam sites, but it's no longer needed, it's features have been integrated into the Feel Connect app. FeelVR is also no longer necessary, it's features have been integrated into the Feel Connect app.

– "Okay, but why is there a Feel Connect and a Feel Connect 3.0 from a different developer?"

The FeelConnect 3.0 is KIIROO's brand new amazing app! It's still a work in progress, that's the reason the KIIROO website still links to the older version. Currently 3.0 supports the Pearl2 and the Fleshlight Launch. If you have one of those toys you can go ahead and download the new app, but for other toys you have to stick with the older version (not for long though hopefully!)
Which KIIROO toys can you connect together?
KIIROO offers much more when it comes to actual remote or long-distance sex than it's competitors. Any KIIROO toy can be connected to any other KIIROO toy. This means regardless of your gender and sexual orientation, whoever your partner is, you can be sure that you'll be able to connect. Not all toys can be 'active' participants in the remote sex session. For example the Esca2 doesn't have any sensors and it's an insertable egg shaped vibrator, you won't be able to do anything or move in any way that would make your partner's toy vibrate. So for example if you connect an Esca2 and a Pearl2, the person with the Esca2 will be a passive participant in the session, only enjoying the vibrations mimicing the movement of their partners Pearl2. Welcome to the Future!
To connect two toys in the FeelConnect 3.0 app you only need to both share access to your toy. That's it, everything is handled automatically from there!
About the new Feel Connect 3.0 app
The new app is much more streamlined and it's extremely straightforward to use! You just follow the on-screen instructions and you'll be ready to have some extremely instense fun in no time! We especially love two new features. When you connect a toy it actually starts vibrating for a few seconds so you can check it actually works, and if not the app will help you troubleshoot the issue. After the toy is connected and you confirm that it works, a quick user guide pops up to that specific toy. You can skip it of course if you're already familiar with the toy but it's a great idea that we love, and the grphics are also beautiful, simple and elegant, fitting perfectly into the UI of the app itself. Speaking of design, a fun little setting is the option of choosing between the 'FeelConnect Default style' (blue) and the 'Kiiroo Product and Brand Style' (red).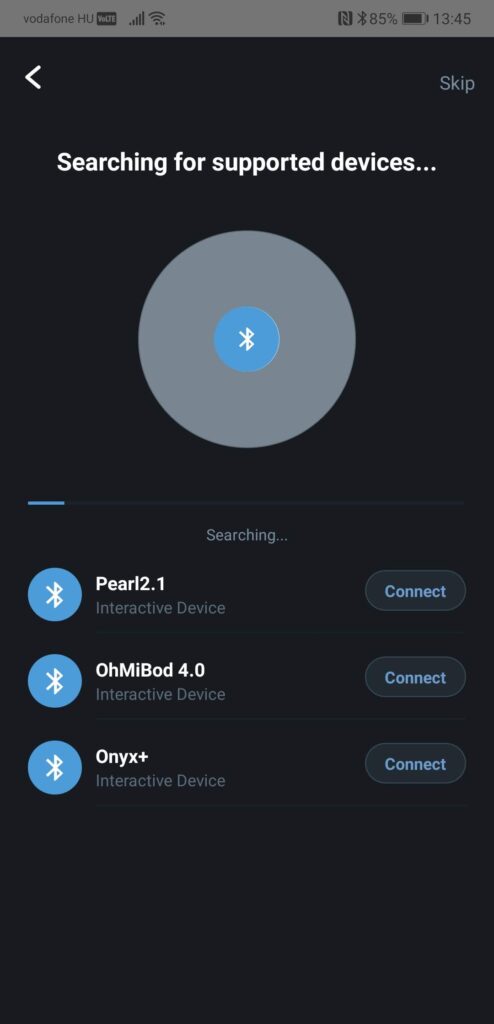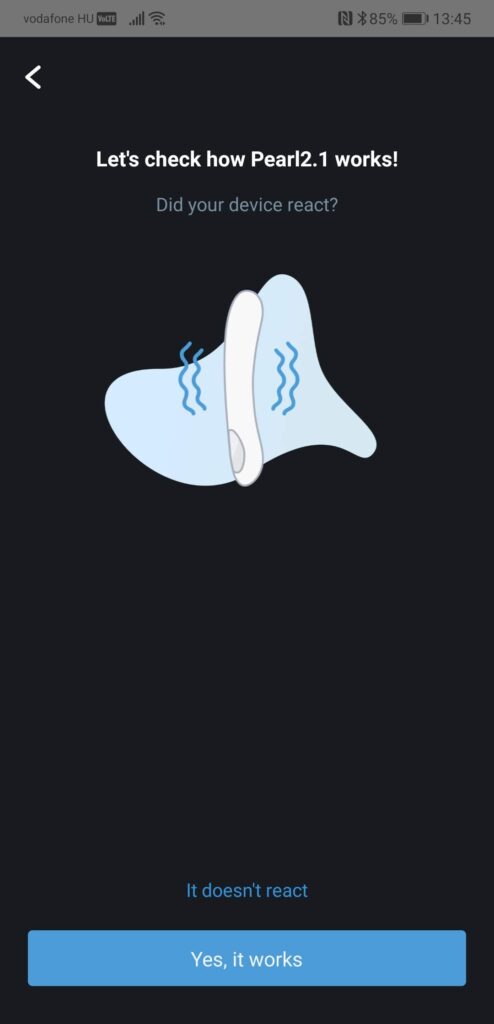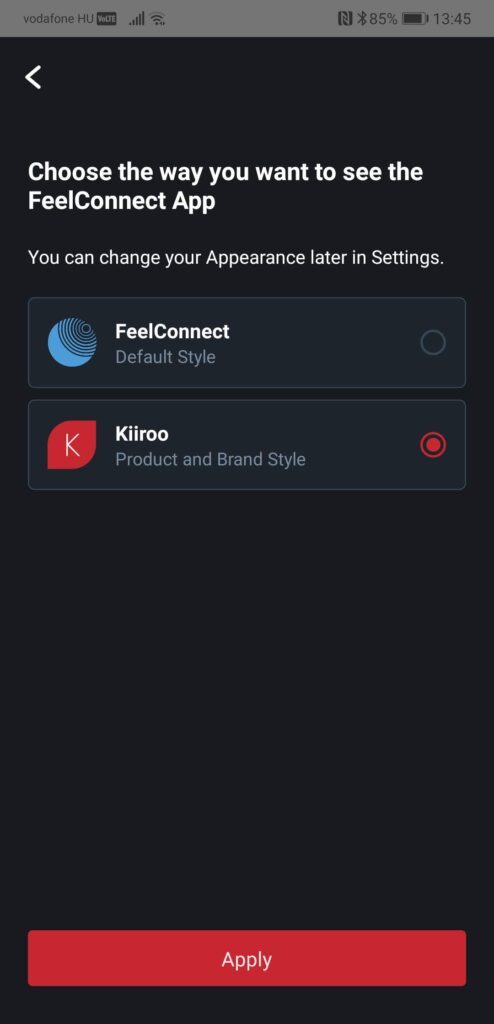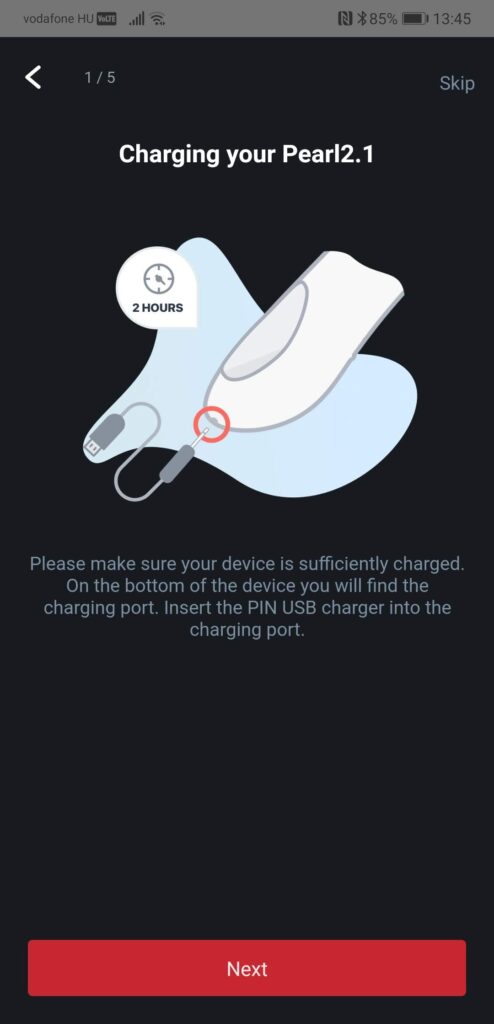 You'll also get a nice little Feed with quick buttons to the more popular actions like connecting to a partner or starting touch control to your locally connected toy. Controls are pretty straightforward, just slide the little slider up and down to increase or decrease vibration strenght for the Pearl2 or in case of the Launch to increase speed. With the Launch you'll also have additional controls to change the stroke length too.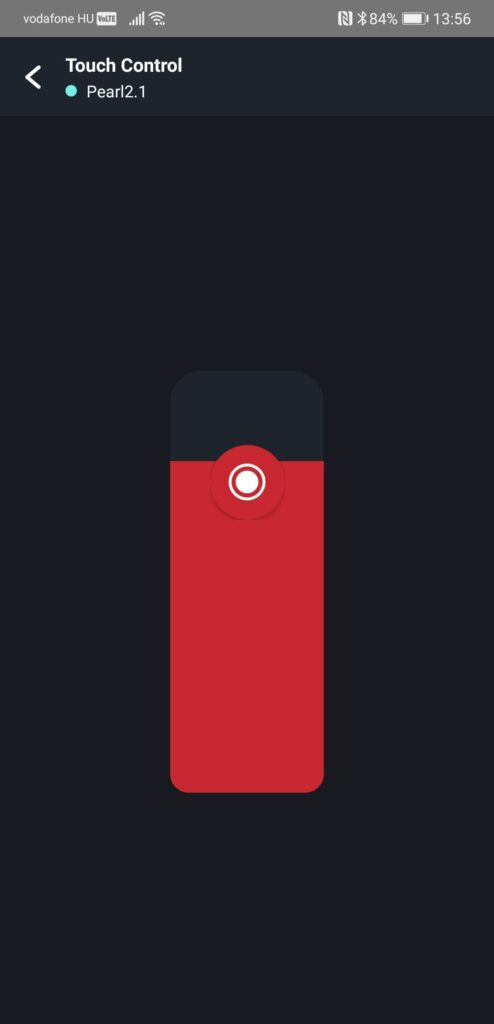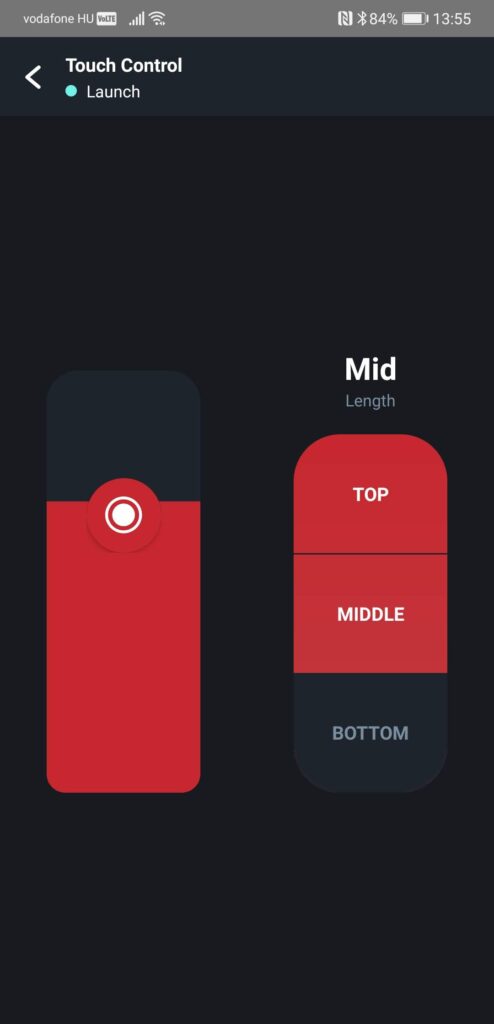 Video chat has never been easier! Just add your patner by username, and start a chat session or a video call. You can share access to your toy with a simple touch of a button. Your partner will see the control slider for your toy and they can start controlling instantly. You have the ability to reclaim control at any time of course!
You can also connect to interactive content the same way you did in the old app, just select the Media tab in the app, select the QR code on the website where the interactive content is and you're all set!