Zalo AYA review and comparision to the Lovense Ferri
What is the Zalo AYA
The Zalo AYA is a wearable dual mode panty vibe! It offers a lot of features for such a small and affordable wearable vibrator! Thanks to the clever attachment part you can decide to use it as an external only, or an external and internal vibrator. With the dedicated hardware remote you can go super discreet and you can be sure nobody catches you controlling your toy in public. Always make sure to comply with your country's laws and regulations before engaging in any sort of public play!
Box contents and specs
In the box you'll get the toy itself, the silicone attachment, a magnet that helps keep the AYA in place while wearing it, the remote control, a magnetic USB charging cable, a storage puoch, the instructions manual and your warranty card. With it's small size of just 85x28mm you can be sure that you or your partner will be able to wear it without anybody noticing!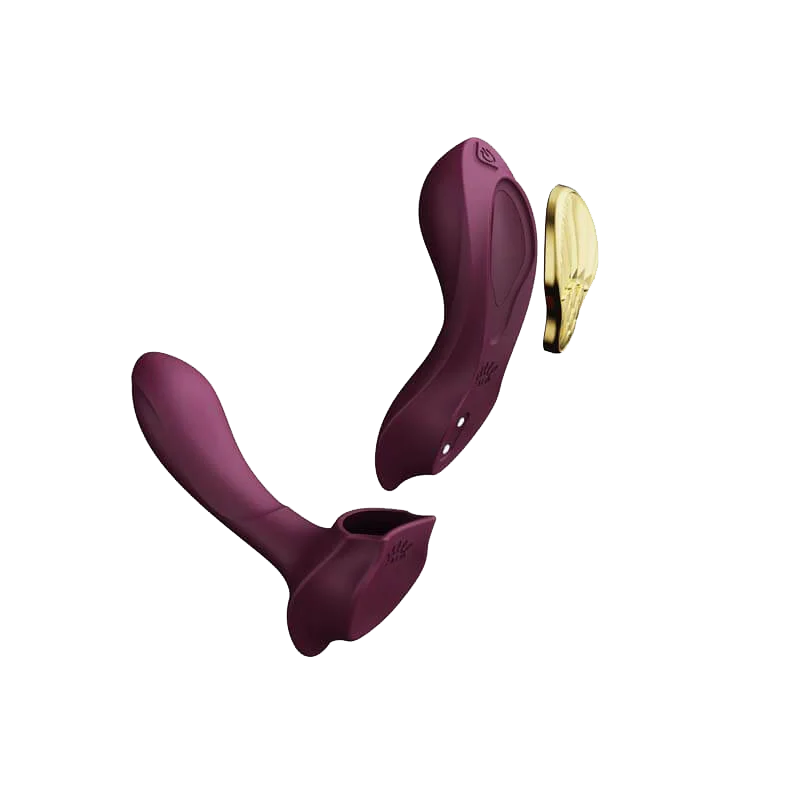 Main specs for the Zalo AYA:
Material: Dow Corning food-level silicone, ABS
Control: App-Enabled, Squeeze remote
Remote control connection: wireless remote control with reach up to 8 meters
Max noise level: <40dB
Waterproof grade: IPX4 – protected against splashing of water
Charge time (Aya): 2 hours
Battery life (Aya):2 hours charge for 1 hour of use
Remote control: 23A 12V battery (included)
App download: "ZALO REMOTE PRO" in Apple App Store and Google Play Store
Manual control and remote
There is only one button on the toy itself, which you can long-press to turn it on and off. After turning it on, you can short-press the same button to cycle through the built-in modes which are low/medium/high intensity static vibrations and 6 built-in patterns. You can use the remote for the same thing, except with the remote you can move forward and backward between the modes and patterns and also have a button for stopping the vibrations completely whenever you want to.
App features
The app has everything you'd want from a smart vibrator. Besides simply controlling your toy, you can watch a video file from your phone and still have the control buttons available, you can have the Zalo AYA react to music, react to you shaking your phone, drawing patterns and most importantly of all, you can give remote control to a partner over the internet. You can also chat with, call or video call the controlling partner all from within the app itself.
Zalo AYA vs Lovense Ferri – Which one is for you?
The Ferri doesn't have an attachment, so you can't use it for internal stimulation, and it also doesn't have a hardware remote, so you'll alway have to use the Lovense application to control it. This makes it pretty hard to use in places where being discreet is important, e.g. in a dark room, or a cinema. On the other hand, the Ferri is compatible with some interactive porn sites and a growing number of adult erotic games for your PC. So if that's something you're into, the Ferri might be a better choice for you.
Verdict
I absolutely love everything about the Zalo AYA. The design and the quality of the materials used are very nice! The remote controller worked perfectly and it was very reliable. The app did everything I'd want from a smart vibrator's app in 2022, so all in all I highly recommend getting this toy!
For even more details and to see the app in use check out my video review!