Hot Octopuss Plex with flex review – anal toy
PleX with flex by Hot Octopuss is the company's all new anal toy. It's curved shape helps you stimulate your prostate. It's a great toy for beginners and experienced users as well! It also comes with a handy remote so you can give control to your partner, or just simply avoid the awkward "lifting a bit from the chair, reaching under your butt and pressing the buttons on your toy then wiping the lube off your fingers… again…." moment.
Box, contents and specs
The box has the same design as all other Hot Octopuss toys which I'm really quite fond of! In it you'll find the toy itself, the remote, a small pouch to keep your toy in while traveling, the user's guide, warranty and specs sheet and of course the charging cable.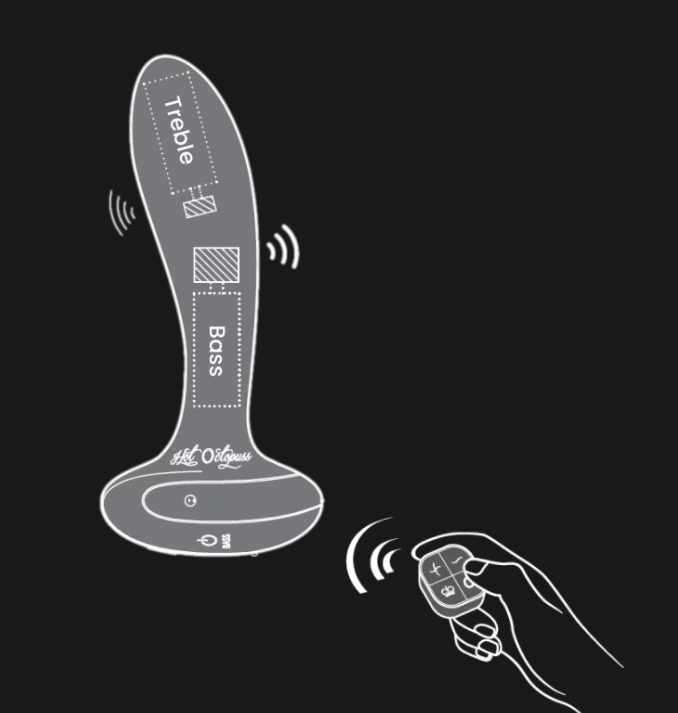 Material: Silicone ABS
Colour: Black
Weight: 154g
Weight (with packaging): 205g
Size: 140x45x60
Size (with packaging): 100x70x160
Function: 2x 5 Speeds, 5 vibration modes
Battery: Rechargeable Li-ion 3.7V
Noise Level: < 40dB
Running Time: 50min
Charging: USB Cable
Charging Time: 2h
Waterproof: Yes
Features, remote
PleX with flex is the second toy using Hot Octopuss' Treble & Bass technology where you can control two motors. One gives you more high pitched vibrations, and the other one gives off deep, rumbly vibrations. You can turn both motors on simultaneously and enjoy as the frequencies harmonize! Contrary to the JETT, the penis toy using this same technology however, you can only control the intensities for both motors at the same time. With the JETT you are able to control the two motor's intensity leves separately. With PleX with flex, you can decide to turn each motor on or off, but they will always be vibrating at the same intensity.
Plex with flex also comes with a handy remote. It has the same buttons as the toy on it's base, so you'll have access to the same functions. You'll need to long press the power buttons to turn each motor on and off, and simply click the plus and minus buttons to increase and decrease the intensity of the vibrations. The remote is the same size as the remotes for the Pulse LUX toys, so if you have one of those, you can easily fit it into the silicone wrist strap that came with them.
PleX with flex is completely waterproof so feel free to use it in the shower or jump straight into the bath or a hot tub! Being completely waterproof also makes it easier to clean as you don't have to worry about water getting into anywhere it's not supposed to. To clean it simply use mild soap and water, or a sextoy cleaner that's compatible with silicone toys. Avoid alcohol based cleaners or hash cleaning products as those will damage the delicate, silky smooth material of your toy!
How it feels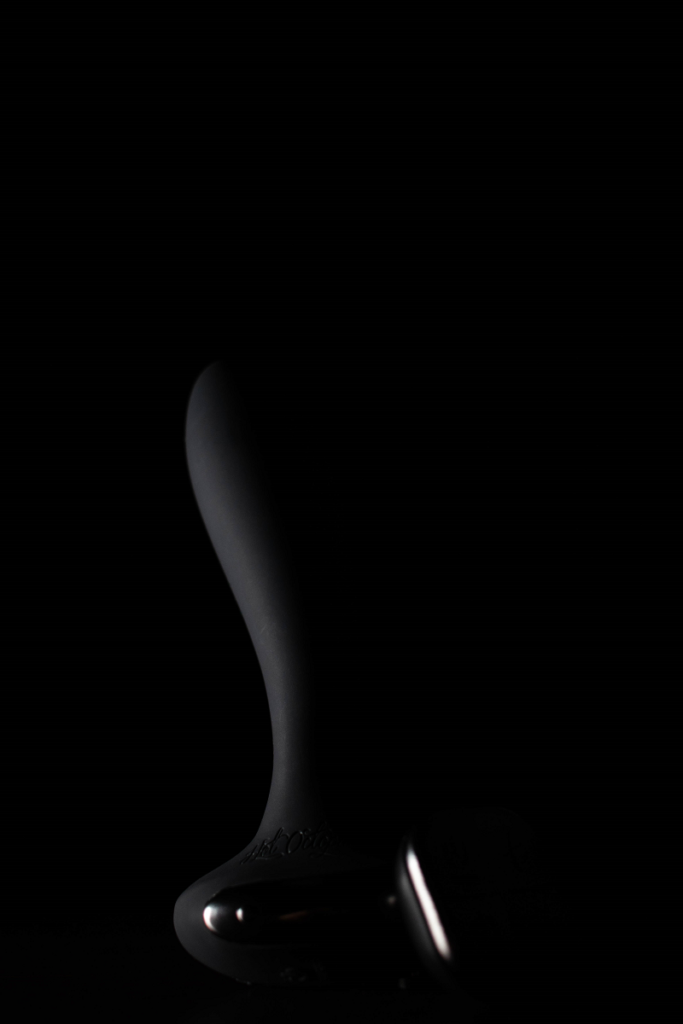 It stays in place surprisingly well! I have an issue with most toys I've tried where they just keep slipping out. Even if initially they stay in place, when I'm getting closer and I start to squeeze my muscles, they just tend to start slipping out. PleX with flex stays in place really well for me! It has a somewhat fat base that I was a bit afraid of how comfortable it'll be sitting on a chair, but it was very nice. It's not too curvy, so it'll only press on your prostate gently, but I found rocking back and forth on a chair felt really nice as it was going deeper than my P-spot and as I moved it was rubbing just the right spot.
The deep vibrations of the Bass motor felt surprisingly good as I felt them being driven directly into my anus. Most toys I've tried so far deliver the vibrations either deeper inside my body, or around the perineum, so this was a very welcome surprise!
Some tips for your new toy
When plugging in the charging cable for the first time, try pushing it in completely vertically and not perpendicular to the surface of the base where the hole is.
The remote has a small plastic spacer below the battery! You have to remove this befor being able to use it!
Tip for you if you already got your toy right after launch
With the first few batches manufactured the cap of the remote has to be unscrewed with a very small screwdriver before you're able to remove the spacer. This is going to be changed in the next batches and you won't need to do so later on! If you're unsure just message support and they're going to get back to you very soon.
Compared to the Edge 2 and Lumen
PleX with flex is roughly as intense as the Lovense Edge 2, but feels different. The Edge 2 delivers stronger vibrations inside your body, towards the prostate, and stimulates the perineum a bit more when placed right. PleX with flex stimulates the area around the anus more. It's definitely more intense than the Lumen by Kiiroo, but that's a smaller, beginner toy so that's completely normal 🙂 The Edge 2 is a prostate massager, while PleX with flex is a more general anal toy, so these comparisions are only here to give you a somewhat clumsy reference point about the vibrations.
To read more about the Lumen click here!
If you're interested in the Edge 2 as well, here's our review!
Verdict
This is a very exciting new toy, and a great first step towards anal play by Hot Octopuss! It's perfect for beginners but intense and just big enough for more experienced users to enjoy just as much if not more! I love the remote too! Smartphone app control can be fun, but if you just want to directly control a toy, a dedicated, small hardware remote is much more convenient. Especially if you're planning to have some naughty fun with your partner in the movies or at a café! Just make sure you don't get caught and inform yourself about your country's laws and regulations so you won't get into trouble for public indecency 😉