LUMEN – the best interactive buttplug for beginners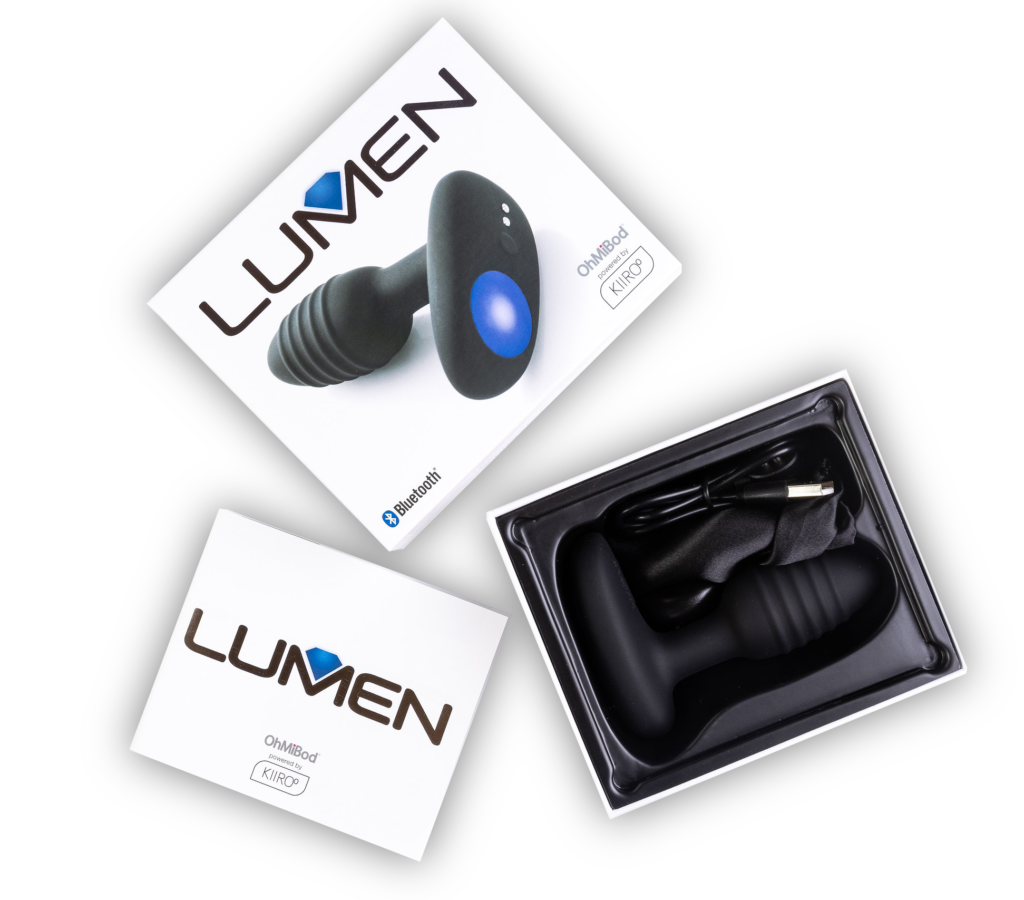 The OhMiBod! LUMEN is a small interactive buttplug powered by Kiiroo. This makes it usable with both the OhMiBod! and the FeelConnect3 apps and it also means you get to watch interactive content by having your toy react to what you see on your screen! It also works with the xtoys.app application, which is great news to everybody looking to have even more detailed control over their toy.

Who is it for?
Beginners, or 'tight' people: Because of it's small size it's a perfect fit for you if you're looking for your first plug, or if you enjoy anal stimulation but are not a fan of bigger toys. The only toy that's smaller in diameter and is still interactive is the We-Vibe Ditto but it's only smaller by 0.5mm, so it's basically the same size. If you're looking for a dedicated small, handheld remote, go for the We-Vibe, but it you plan on syncing up with interactive content, the LUMEN is the one you want. The awesome looking LED at the base is a great indicator showing how your toy is vibrating at any given moment. This can be useful when playing with somebody over a video call.
People looking to sync up to interactive content: with the FeelConnect3 app it's super easy to sync up to interactive content, so if that's what you're looking for, the LUMEN is the toy for you!
Cam performers, for whom the Lovense Hush is too big: most camsites support Lovense and Kiiroo toys. If you're performing and having fun on a camsite and the Lovense Hush seems too big for you, the LUMEN is here to save the day! It's a great alternative, and your members will surely appreciate the big LED at the base showing them how your toy reacts to their tips!
Specifications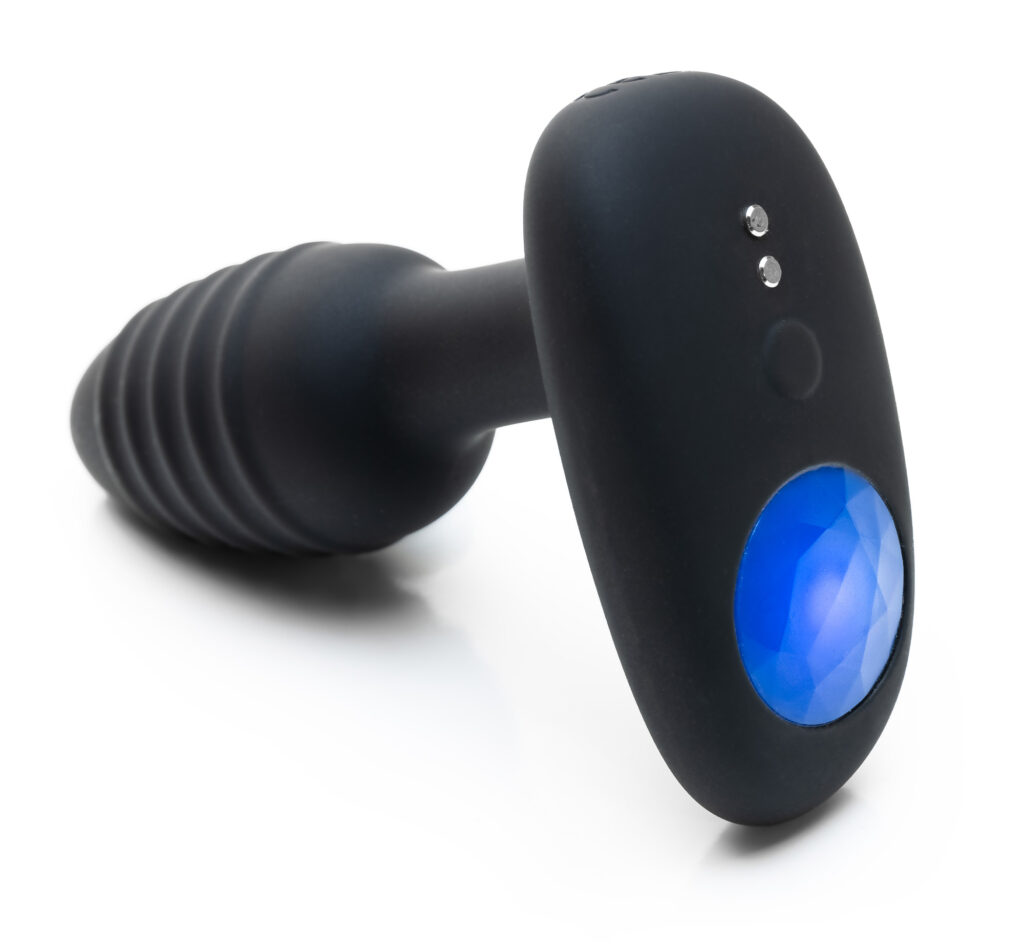 Material: body-safe silicone – phthalate free
Color: black
Water resistant: yes
Power source: USB rechargeable (cable included)
Charging time: 2.5 hours
Operating time: up to 1 hour
Dimensions: 101 mm length , 73.6mm width, 33m diameter (pluggable)
Compatibility: FeelConnect 3.0 App Supports iOS (12.0+) and Android (8.0+). Available in the Apple App Store and Google Play
Features
Through the OhMiBod! application you can play with a partner remotely, sync up with Spotify and have your plug react to music, play patterns from the app, create your own by tapping the screen, simply adjust the vibration strenght manually, or have your toy react to what the phone's microphone hears.
With the FeelConnect3 app you can also play with a partner remotely, adjust the vibration strenght on a slider manually, have video calls while controlling your partner's toy, and most importantly, sync up with interactive content!
How it feels
The toy slides in easily thanks to it's smaller form factor. It provides a nice vibration that is definitely strong enough to enjoy by even a more experienced user such as myself. When set to high intensity I was able to feel the vibrations in my hand while grabbing my shaft, so if you're playing with a partner and stop pounding they should be able to feel the vibrations through your body, which is pretty fun and exciting. The LUMEN the ideal buttplug for you if you're looking for something small that can be controlled by your phone, sync up to interactive content, and can be used with a partner remotely. Due to it's small form factor however, it is fairly easy to push it out if you're squeezing your ass, which could cause some funny complications if you're using it in public.
Verdict
The LUMEN is a really great little toy! For me (90kg, 180cm) it's a bit too small and it was prone to slipping out when I was squeezing a bit, but that's just how sextoys are! They are extremely subjective and because we're so vastly different, there's no such thing as one size fits all! It can be the perfect companion for your first steps experimenting with anal play. It looks great, has a nice shape, and has a very nice build quality. It's definitely worth adding to your collection! You can use the code 'SEXTOYREVIEWS' at checkout on the kiiroo website, or click the button below to get 10% OFF!